Parent
Teacher
Organization

Congratulations to the 2008/09 PTO Board. We are looking forward to a great year!

President: Kathy Gann
Vice-President: Paige Headley
Secretary: Kristen Eck
Treasurer: Amy Green




Mrs. Harshaw agrees to be taped to the wall after a successful PTO fundraising event!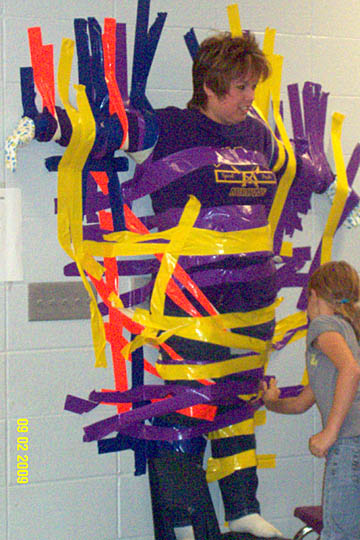 Thanks PTO for the beautiful Christmas baskets!